Jason Derülo es un cantante y bailarin haitiano-estadounidense que tras producir canciones para varios artistas, y escribir para Cash Money Records, se lanzó en solitario con su el sencillo "Whatcha Say" en mayo de 2009. El single logró un gran éxito en descargas digitales y lanzo un segundo, "In My Head". Ambos se encuentran recogidos en su álbum debut homonimo lanzado el pasado año y donde pueden encontrar tambien "The Sky's The Limit".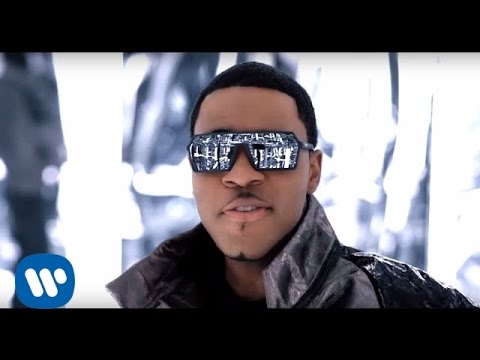 Letra The Sky's The Limit-Jason Derulo

Yeah
Jason Derulo
Yeah
Like a shot, to my heart.
When I saw, you tonight.
Like a dream, come alive for the very first time.
When we touch, in the dark.
Baby you, blow in my mind.
Wish I can freeze, you and me in this moment of time.
You got it but I won't give it up shawty,
Step it up for me and i'll give you everything.
All my life, all my love,
I'd give you my fortune and fame, I even give you my name.
Girl you take me higher, than I ever been before
My feet don't touch the floor, fly
The sky's the limit, the sky's the limit
Girl you take me up up up up up up up up
Girl you take me up, you take me higher
The sky's the limit, the sky's the limit.
When we dance, when we kiss
Does it get any better than this
How you shine, trap in the spotlight
Finally mine, yeah
Baby lets go, lets get outta here
Baby let go, got nothing to fear.
And now that we're here, lets disappear, into the night.
You got it but I won't give it up shawty,
Step it up for me and i'll give you everything.
All my life, all my love,
I'd give you my fortune and fame, I even give you my name.
Girl you take me higher, than I ever been before
My feet don't touch the floor, fly
The sky's the limit, the sky's the limit
Girl you take me up up up up up up up up
Girl you take me up, you take me higher
The sky's the limit, the sky's the limit.
Oh up up girl you take me up, oh yeah
Oh the sky's the limit, the sky's the limit
My feet are on the ceiling, they don't wanna touch the ground anymore.
All but a feeling, I can feel it, can you feel it? (feel it, feel it)
Girl you take me higher, than I ever been before
My feet don't touch the floor, fly
The sky's the limit, the sky's the limit
Girl you take me up up up up up up up up
Girl you take me higherrrrr…….
The sky's the limit, the sky's the limit