El DJ y productor británico Mark Ronson y Katy B, ponen música y voz al tema "Anywhere In The World". Este nuevo sencillo, en colaboración con Coca Cola, sirve para celebrar los Juegos Olímpicos de Londres e intercala imágenes de las diferentes disciplinas deportivas de los Juegos.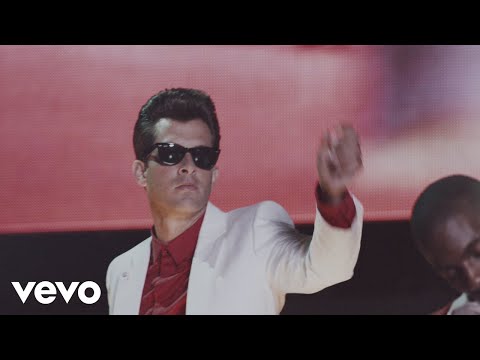 Mientras que el tema se daba a conocer ya hace algunos meses, el vídeo se estreno hace apenas dos semanas. Mark Ronson cuenta con tres álbumes en el mercado: Here Comes the Fuzz (2003), "Versión" (2007) y
"Record Collection" (2010); y éxitos sonados como "Stop Me", "Valerie" con Amy Winehouse u "Oh My God" con Lily Allen. Katy B por su parte, lanzó su primer sencillo en 2010 y su primer álbum de estudio , "On a Mission", el pasado año.